Buy the Movie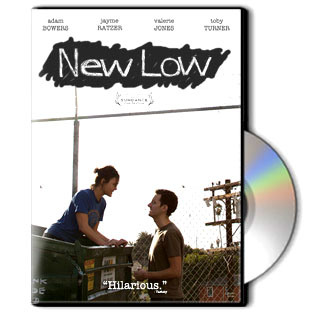 Own the LIMITED-EDITION DVD, packed with 2 HOURS OF BONUS FEATURES, including:
Gag Reel
Line-O-Rama (Never-before-seen jokes not used in the movie)
Deleted Scenes
Sundance "Meet the Artist" Video
Commentary by the Filmmakers
and more!
Widescreen. In English (no subtitles).
This film is unrated. It contains adult content and language.

"Hilarious."
- Variety
"Sharp, witty... laugh-out-loud funny."
- A/V Club
"Entertaining and heartfelt."
- College Movie Review
"Razor-sharp dialogue."
- IFQ
"Superbly witty."
- SLUG Magazine
"Smells like a cult hit."
- Variety
"Funny, sad, awkward, and well done."
- Gordon And The Whale
"It's a raggedy charmer."
- Austin Chronicle
"Distinct, edgy."
- The Film Yap
"3.5 out of 4 stars."
- Orlando Sentinel